With not long left of the 20/21 tax year but seemingly plenty left of the ongoing global situation I've gotten round this weekend to an update to this and this post, putting undergraduate student loan repayments together with income tax and national insurance to demonstrate the impact of loans on final take home pay.
In previous years I used PHP and Google Charts but this year I rebuilt the work in Python using Matplotlib.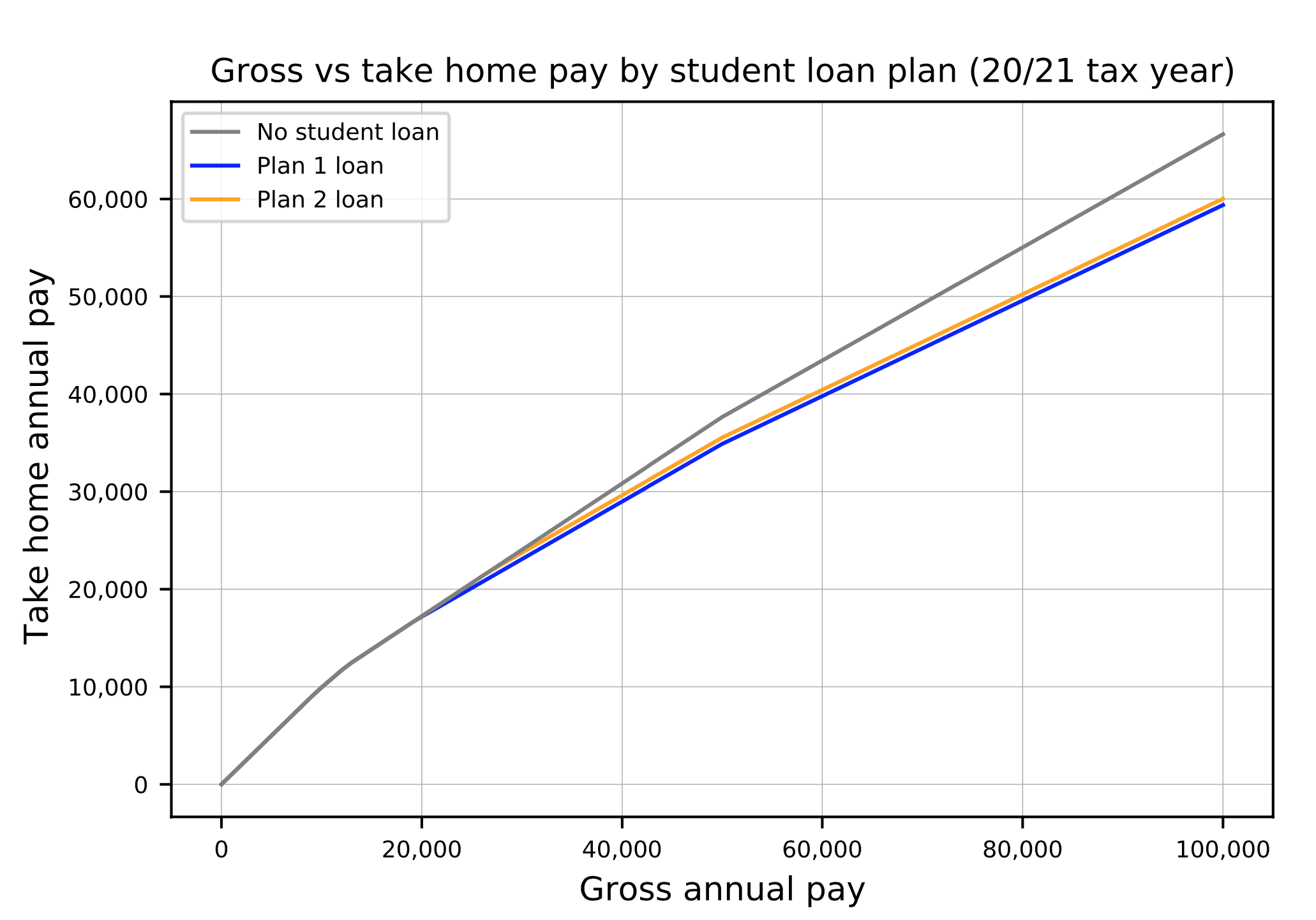 The code to recreate this chart, including for the 19/20 tax year, can be downloaded here.